NEED MORE INFO? WANT TO MAKE A REFERRAL? CALL Missy AT (814) 949-2912, EXT. 213. OR SIMPLY CLICK HERE!
Referral
The first step in the process is to contact the Intake and Waiver Manager. The Intake and Waiver Manager will take contact information and set an appointment to meet with the person and family. The person will be informed of what type of information is needed and the documentation that is required to start the process and determine eligibility.
Intake
At the intake meeting with the Intake and Waiver Manager, the person will learn the requirements for eligibility for Intellectual Disabilities services and the information and documentation that was brought will be reviewed. If a person is in need of emergency services, he or she will be referred to the appropriate community resources while waiting for eligibility determination. A person s right to appeal their eligibility will be explained and provided in writing. The person will be notified in writing of the determination of eligibility and if funding for services is available.
Eligibility
If a person is deemed ineligible for services through the Intellectual Disabilities program, the person is referred to other community services that may be of assistance to them.
Once a person is determined eligible, a Support Coordinator can be interviewed and selected by the person, or a Support Coordinator can be assigned to the person based on any preferences given. The person will be given detailed information on services and supports and will be informed of the different types of funding available, including the Medicaid waiver programs. If funding is available, the person will be offered choice between Home and Community Based services or Intermediate Care Facility supports. If funding is not available, then a Prioritization of Urgency for Needs of Services (PUNS) process will be explained and it will be completed.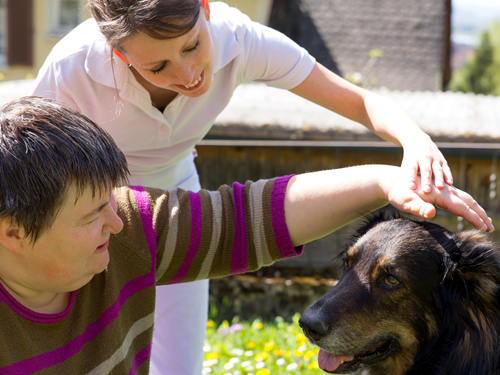 If funding is available:
Individual Support Plan (ISP)
When a person is deemed eligible and there is funding available, an Individual Support Plan will need to be developed by the support coordinator, the person and family and others who are indentified as part of the team. The ISP is a document that identifies the needs and what is important to the person. It assists in identifying the types of services and frequency and duration of those services. The ISP is a standardized format that contains but is not limited to the following information:
Name and contacts
Individual preferences

Know and do to support
Important to and for
What makes sense and what doesn t make sense

Medical
Health and Safety
Functional Information
Financial
Service and Supports

Outcome summary
Outcome actions

Current needs
Actions needed
Who s responsible
Frequency and duration
Everyone can contribute to the information gathering and the support coordinator will help identify information needed and enter it into the ISP through the Home and Community Service Information System (HCSIS). The team, which includes the person and their family, support coordinator and any others that are identified, will meet to determine outcomes and supports and select a provider agency to provide the supports. The ISP is submitted to SASMG for approval and authorization of services. Services begin within 30 days of ISP approval. The ISP is updated at least every 365 days or as needed.
If funding is not available:
The support coordinator will meet with you and your family to identify needed services and you will be placed on a waiting list after completing the Prioritization of Urgency of Need (PUNS) document.
Prioritization of Urgency of Need (PUNS)
PUNS Categories
Current process for categorizing a person's need for services
Emergency Need
Means a person needs services immediately. An example of this is when there is a death in the family and there is no other family member available to provide support.
Critical Need
Means a person needs service within one year. Some examples are when a person has an aging or ill caregiver who soon will be unable to continue providing support; there has been a death in the family or some other family crisis reducing the capacity of the caregiver to provide care; or a person has a single caregiver who would be unable to work if services are not provided.
Planning For Need
When a person's need for service is more than a year away. Examples of this are when a person is eligible for services, is not currently in need of services, but will need service if something happens; or the person or the family has expressed a desire to move; the person is living in a large setting and needs community services; or the person or caregiver wants increased supports.
A PUNS will be completed as unmet needs are identified or change and if categories change.